WES Technology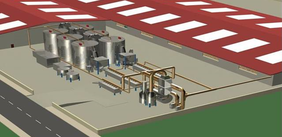 WES Technology is a combination of biological and mechanical process of converting organic waste into high quality, usable and marketable organic products, in 72 hours, clean and odorless.

WES is the only system in the world today that is "in vessel", fully integrated, automated and pollution-free technology.
WES is self-sufficient; it will produce the natural gas requirement out of methane gas collected from the organic waste (3 days) and will generate the required electric power for plant operation. Through the sale of organic products, "Tipping" or processing fees, sales of Natural Gas and Electricity, WES is economically viable. Projected return on investment is five to seven years depending on the capacity of the plant.

WES is a combination of herbal odor eliminator, organic fermentation accelerator and bulkier, organic waste sterilizer and hydrolyzed process for vacuum drying. The technology includes all the necessary anti-pollution devices to make the process a 100% pollution-free operation.

---
WES uses a self steaming system that provides high pressure and rapid sterilization of organic waste, largely preserving the nutrient value of the raw materials.
​
After the sterilization and drying, processed organic materials (2 to 3 hours), it will be conveyed to the "in house" curing area for additional drying and quality control, to insure that the finished products; organic fertilizer, etc., are consistent and of high quality at all time, and packaging (3 days).

---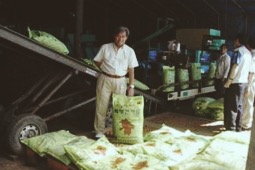 WES is a proven technology. All the technologies used are already in existence and efficiently being used for several decades now. WES has innovated and improved the designs of these technologies to make it into one system technology, specifically for organic and municipal waste recycling.
---
​WES TECHNOLOGY WILL PROVIDE PERMANENT, HOLISTIC AND POLLUTION-FREE SOLUTION TO THE DISPOSAL PROBLEM OF MUNICIPAL AND ORGANIC WASTE, PARTICULARLY ANIMAL MANURE FROM THE LIVESTOCK FARMS.